Above the Law: Andrew Legrand Speaks About Outsourcing And Hiring Platforms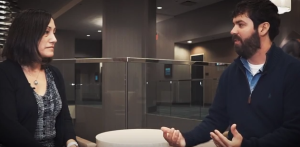 Above The Law featured three attorneys who attended the Louisiana State Bar Association's Solo and Small Firm Conference – including Andrew Legrand. The conference speakers provided useful information on running a solo or small law firms, outsourcing and hiring platforms, paperless law offices, succession and retirement.
Ernie Swenson, a legal technology consultant, explained what it takes to be a "paperless law firm," followed by Catherine Sanders Reach, the Director of Law Practice Management and Technology for the Chicago Bar Association, who shared her knowledge about implementing succession and retirement plans for a law firm.
Lastly, Andrew Legrand spoke about how outsourcing has helped him run his law practice. He offered lots of advice on how to use various websites to select the right person for specific tasks. Andrew has personally used online hiring platforms such as CBSI, 99designs, Fiverr and Upwork to get help with design or human resource needs. Through Upwork he was able to find an attorney for employment law who was willing to review handbooks for him.  Click here to view the interview and to find out more about outsourcing